Access, Read and Heal
with The Akashic Records
for Humans and Animals
Learn to Understand, Translate and Apply
the Wisdom, Knowledge and Healing Energy
Contained in Your Akashic Records
And The Akashic Records of Your Animal Companions
as well as Your Friends, Family and Loved Ones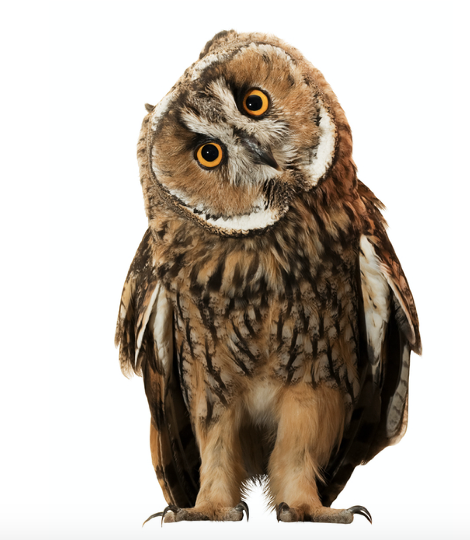 This home study course includes 8 weeks of 120 minute tele-seminars
Over 16 Hours of Material (plus bonuses)!
with Class Notes, Course Study Materials and Homework
Plus 1 Bonus Powerful Akashic Records Energy Healing Call
You listen and practice when it is most convenient for YOU!
What are The Akashic Records?
The Akashic Records are an energetic pattern, a frequency, a vibration of energy and information, or consciousness which contain the recorded information and energetic imprints of every thought, feeling, emotion, action, behavioral pattern, event and experience for every person, animal, place, thing, event and experience which has ever and will ever exist.
Please note: The Akashic Records are NOT physical records in form or substance ~ they exist in the non physical realm and they are VERY REAL.
The Akashic records were made famous by the late Edgar Cayce, however, they have been referred to in every spiritual book as well as accessed and used and used by spiritual leaders, healers, metaphysical teachers and even royalty and political leaders since the dawn of all existence and creation.
Every living being has a record of their unique soul's existence. Anyone can access their record ~ No one is ever prevented from using the records and benefiting from working with them ~ They are here for all of us ~ a Gift for us.
The only requirements are that we be sure we are using them with integrity and pure intention and within the general guidelines which are laid out for us by the records (This is explained in more detail during the class).
What are the Benefits of Accessing The Akashic Records?
Upon Learning to access your Akashic Records, you will immediately receive an energetic attunement which will dramatically broaden and expand your consciousness and your intuitive and empathic abilities, as well as heighten and strengthen your Divine Gifts.
You will enjoy the transformational experience of accessing your Akashic Records and in the process, you will acquire new tools which will completely shift your perspective about all of your reality, almost immediately, and which will be an infinite source of profoundly illuminating growth, insight, guidance, healing, awakening, transformation and enlightenment.
In this 8 Week Akashic Records Workshop you will learn:
What the Akashic Records are for and what you can learn from them
How to access the ancient and profoundly transformational tools of The Akashic Records
How to use the Sacred Prayer and the vibrational keys to access the records
How to apply the guidelines
How to open, access, read and translate YOUR Akashic Records for yourself
How to open, access, read and translate the Akashic Records for your animal companions
How to open, access, read and translate the Akashic Records of your friends, family members and loved ones
How to meet, connect with and communicate with your Masters, Teachers and Loved Ones and the non physical Beings of Light in your Akashic Records
How to open your heart center and receive the keys to the Divine, infinitely wise, unconditionally loving, realms of the Akashic Records
How to ask questions appropriately and in the highest and best ways in the realms of the Akashic Records
How to receive the information you are requesting and wanting to understand
How to translate, understand and apply the information and energy you receive through the records
How the Akashic Records can assist you in understanding your life
During this seminar, you will also:
Find the core truth of who you are, and to receive the messages of your soul.
Discover and uncover (more of) your
Reveal your unique soul's journey and mission and true purpose and mission on Earth
Receive clarity, insights, guidance, assistance and support in all of your life experiences, in every area of your life
Learn what is holding you back from bringing more of what you really want to bring into your life as well as how to clear it out of the way
Access tools to realize and release old energetic blocks and karmic patterns and implants which have been keeping you stuck and holding you back
Understand the challenging relationships in your life, the gifts they have for you, and how to heal and resolve them
Work with your soul contracts and agreements and bring to completion those which no longer serve you
Realize what's keeping you from bringing greater abundance of everything into your life
Explore your in between life choices and your past lives and learn about how they affect this life as well as what you can do to shift that old energy
Examine your soul and ancestral lineage and learn why you may have chose your family of origin
Learn how you can use the records to expand your creativity and discover new talents and abilities
Enjoy plenty of practice time and practice exercises to develop, strengthen and enhance your confidence with your newly remembered gifts, talents and abilities with The Akashic Records
Working with your Akashic Records and your animals' Akashic Records will assist you to experience:
A deep inner connection with your essence
New perspectives regarding the wisdom of your unique, divine soul
A dramatic shift of energy and presence which will lift and resolve stress and anxiety as well well as other similar disorders and dysfunctions
An expanded visionary perspective of what is possible for you and your life
Deep insight and awareness regarding all areas of your life
Validation about your intuitive insights and your soul's path
Profound solutions for dealing with and navigating difficult situations
Information about your life's divine plan
Understanding of your Divine mission and life's purposes
Healing of past emotional, mental, energetic, auric, physical and spiritual wounds
Past life information that clears blocks and fears
See the true nature and core beliefs behind your issues, pain and blocks
New tools for use to assist you in with daily life tasks as well as accomplishing your greatest dreams, goals and desires
Nurture your soul's development so you can live your best life ever
I am SO EXCITED to be sharing this course content and LIVE
Energy Healing in the BONUS call with YOU.
It is part of my Divine Purpose on
this planet to share my lifetime's learning and experience with others,
empowering folks like you to also step into Your True Power, Knowing and
Awareness, which is YOUR God-Given Birthright!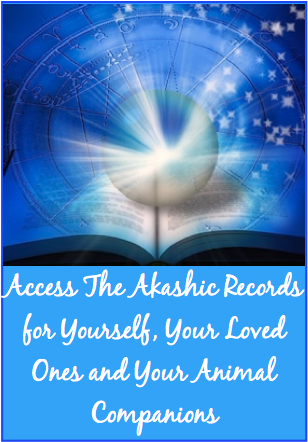 When you register for this home study webinar, you will also receive this exciting bonus: Lori's downloadable eBook, mp3 class and guided healing meditation mp3, Healing with The Akashic Records for you and your animal companions, valued at $100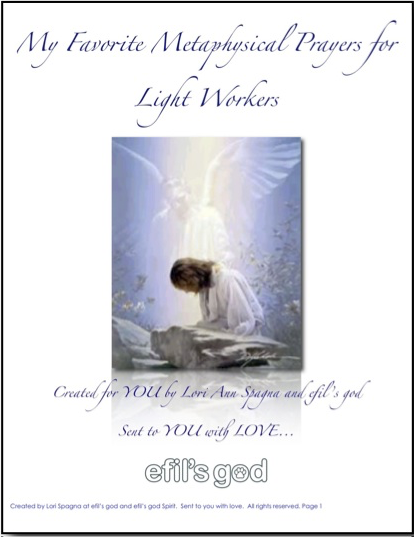 Plus, You'll also get Lori's ebook, 'My Favorite Prayers for Lightworkers', a compilation of some of Lori's most favorite, useful and effective metaphysical prayers…These are potent and powerful prayers that REALLY work!, valued at $25

This course will dramatically transform your reality and accelerate your spiritual growth, as well as expand your consciousness. It will make it easy for you to elevate your vibration and feel confident and secure in the information, wisdom and healing energy you receive and are able to share with others. Explore and connect with the infinite, unconditionally loving Masters, Teachers, Loved Ones and Divine Beings of The Akashic Records. Dive deeply into the pure, radiant love, peace, harmony and acceptance which is here for you now.
Here are Just SOME of the JOYS and GIFTS Others Have Benefited From While Accessing and Working with The Akashic Records and As a Result of Taking This On Line Webinar Seminar with Lori:
Accessing my Masters, Teachers and Loved Ones in The Akashic Records is like having my best friends, confidants and advisors with me ~ there to assist and serve me in the highest and best ways, with perfect, divine guidance in all areas of my life, whenever I need them! They are truly a God-Send and I will be forever grateful to them and to Lori for teaching me about them! ~ Babette Wilson, Los Angeles, CA
Learning to use The Akashic Records has been one THE BEST gifts I have ever given myself! I have used them for insights about healing my relationship with my family, improving my career success, getting a raise and finding and meeting my soul mate, who I am now engaged to! The Records are an invaluable tool for manifestation, insights, guidance and support and assistance ~ Susanna Taylor, Albuquerque New Mexico
I used my Akashic Records and my dog Buddha's Akashic Records to learn about our past lives and our soul's contracts together. I can't believe how much history we have and all the things I have and still am learning from him!!! ~ Divinity Janson, Chicago, Illinois
I LOVE the Akashic Records. They help me get a good night sleep, have wonderful dreams, wake up to a bright, optimistic future, enjoy my life and connect with others in a more deep, profound and fulfilling way! ~ Jeannie Tipton, Sarasota, Florida
As a practicing professional intuitive, empath, healer and Animal Communicator, I can honestly say that using The Akashic Records has furthered my career, improved my confidence, strengthened my gifts as a reader and healer, and expanded my consciousness beyond my wildest hopes, wishes and dreams!!! I am sure The Records will do this for you too, if you choose and desire it! ~ Lori Ann Spagna, Los Angeles, CA

Experience the truly fulfilling and transformational gifts of the realms of The Akashic Records for yourself!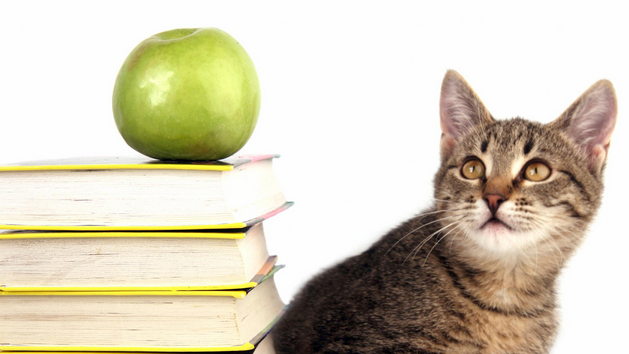 Here's what you will receive when you participate in this amazing and transformational Webinar Seminar:
8 week on line home study program
Each class is approximately 90-120+ minutes in length
2 LIVE Interactive Training & Support Q&A Coaching Calls with Lori
1 LIVE Energy Healing Support Call with Lori
Extra bonus calls as needed and guided
Guided practice exercises with real animals
Personalized tools, techniques, and tips to help you with your unique challenges
Lori's original eBook and mp3 course entitled, downloadable eBook, mp3 class and guided healing meditation mp3, Healing with The Akashic Records for you and your animal companions, Valued at $100
Lori's original ebook, 'My Favorite Prayers for Lightworkers', valued at $25
All handouts and course materials, including class agenda, Akashic Records Prayer, practice exercises, homework assignments, course information and relevant photos

This is an investment you'll make in yourself, your animal friends and your personal and spiritual evolution which will permanently transform you and your life, and allow you to step into your authentic self and live your divine life's blueprint to truly experience your best life ever!
This eight week on line training program happens only once each year. Currently, registration is closed. Enter your name and email address below to learn more about the program and when our next enrollment period begins. You will also receive periodic gifted classes, materials and information relevant to Animal Communication, Telepathy and Energy.