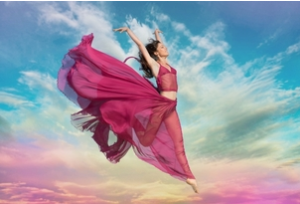 What Can You Expect from a Personal Consultation with Lori?
Sessions with Lori are radically different from most Animal Communication, Psychic Intuitive and/or Angelic Readings, Alternative Healing Sessions and General Coaching Sessions…
This is because Lori incorporates the tools of Ascension, Awakening and Enlightenment into ALL of her session work, which means YOUR session is far more progressive and advanced than most traditional healing and reading sessions…
During this extremely intense period of time on earth, humans and animals are going through an extremely radical and deeply transformational period of evolution known as The Shift of Consciousness and Ascension.  We are evolving and ascending as a human race.  Needless to say, it is a quite challenging time for all beings on earth.
And while we are all striving to be the very best that we can be, we have been met with great challenges along the way.
Along our journey, we take classes and workshops, we go to regular yoga and exercise classes, we attend expos, conferences and retreats, all to improve our quality of lives.
However, along our journey, we experience challenges, glitches and obstacles, and likely, we need support and assistance to navigate through them in the highest and best ways possible.
What I have found over the years working with thousands of clients, is the energetic blocks and glitches keeping you from your desired results are usually not something you could easily identify or clear if only you have a third party, neutral person who is in service to your soul's highest and best good to help you along the way and to rightly align your course with the highest and best possible situation, circumstance and outcomes for you, for your body, for your life.
That's where private coaching, intuitive guidance, energy healing and support with Lori comes in.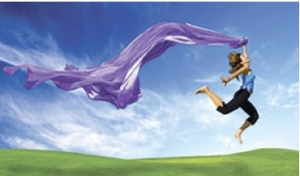 Private Coaching, Intuitive Guidance, Energy Healing and Support
One of Lori's greatest gifts is that she is able to access an extremely clear, pure, undiluted channel of Divine Source Consciousness, as well as the clearest, highest, purest light available to most humans.
From that Source and the most benevolent non physical beings of Love and Light, including the Ascended Masters, Archeangelic Beings, Divine Godesses, Angels, Guides, Spirit Doctor Teams, Benevolent Galactic Beings and other non physical teachers, healers, guides and guardians, Lori is able to translate their Divine Guidance and healing for you, in accordance with your soul's highest and best good.
Lori has worked with thousands of people who have hugely benefited from her clear, direct  information, guidance, healing and assistance.
Sessions with Lori are totally unique, based on your individual needs, designed to help you better navigate your world and align with the true Divine Source within YOU, for YOUR Soul's highest and best possible journey and life experience.
You'll be able to ask questions any questions you need to, bar none, even those that other spiritual teachers are not able to answer, including anything related to Ascension, The Shift of Consciousness, your own spiritual journey, and any part of your life including your career, life mission, personal relationships, health challenges, finances, soul agenda and contracts and any negative beliefs or behaviors which may be interfering in you aligning with Your True Divine Source and living your best life ever.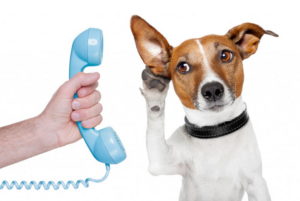 Animal Communication Consultation
Lori's Animal Communication and Pet Telepathy sessions tend to focus on the deep, intimate connection and bond that you and your animals' share.
Lori works with all animals, including any and every variety of domesticated animal companion and also all wild animals too.
Lori works with and communicates regularly with animals who have crossed over as well as animal families, including pods, packs, flocks, tribes and other family groups of animals too.
Your animal companions will communicate with Lori, who will act as a translator of whatever is most relevant to them as it relates to you and your lives together, and also as it relates to their personal happiness, their likes and dislikes, their fulfillment and their needs both in terms of in terms of the physical body, ie, their life experience, their nutritional needs and health concerns, etc. and also in terms of their spiritual lives, ie, their soul's agenda as it relates to your lives together and even past lives.
Lori connects with the animal's higher self ~ soul of your animal to uncover and discover what your animal knows about you that perhaps you don't, including how your particular animal is serving and assisting you in your own personal evolution, ascension, expansion and soul growth.
Your animal will also communicate with Lori whatever it is that he/she/they believe is necessary and important for YOU to know about YOU and YOUR life…
This is because of the deep, intimate connection you share with your animals.
So yes, Lori will help you and your pet to identify and heal health challenges, solve behavior issues, resolve relationship problems and also how they are here to help you so that together, you can co-create the highest and best life experience for both you and your pet and actually live your best life ever!
Remember, our animals are reflections of us and we of them.  Your private consultation with Lori will reveal to you even more about the deep, intimate connection between you and your animal companions.
Bonus: You'll have the opportunity to receive valuable training and actually learn to use the tools and techniques that Lori uses so that YOU too can use them for yourself and your loved ones…which empowers YOU to come into the wisdom, awareness and knowledge to continue the work even on your own…thus empowering you with new gifts, tools and abilities and enabling YOU to FEEL GREAT and to live YOUR Best Life Ever!
You Are Worth It and You and Your Animal Companions Deserve It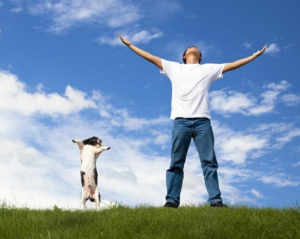 Discover What Else is Possible for You and Start Living Your Best Life Ever
See for yourself how incredible and phenomenal the results are in just one session ~ 100% of Lori's clients experience immediate, dramatic, life enhancing results in the first session….you will be amazed at how effortlessly you and your animal companions can leave behind emotional and physical pain and suffering and instead move into more joy, happiness, health, well-being, peace, harmony, prosperity, abundance and love!
You will notice immediate, dramatic, permanent results in your emotional, physical, energetic, intellectual and spiritual well being.
You may book by the session, or save dramatically by booking monthly sessions.
Appointments are conducted via telephone or Skype, with or without a video cam; as you prefer. Sessions can also be recorded.
Individual Private Sessions and Bundled Packages
Empowerment Coaching, Healing, Intuitive Guidance and Animal Communication
Individual Sessions ~ 3 Options
50 Minutes Session ~ $300
90 Minutes Session ~ $425 (Save $25)
120 Minutes Session ~ $550 (Save $50)
Empowerment Coaching, Healing, Intuitive Guidance and Animal Communication
Packages ~ 3 Options
Four 50 Minutes Sessions ~ $1125 (Save $75)
Six 50 Minute Sessions ~ $1700 (Save $100)
Eight 50 Minute Sessions ~ $2200 (Save $200)
Remote/Distance Readings and Healings
The following session options are available for Remote/Distance Readings and Healings ONLY.
Remote/Distance Sessions are done via distance in your absence which means that I work on you or your animal companion and send you an mp3 recording of the session. You and your animals are not with me during these remote sessions; instead, I work with you energetically. These sessions are great for energy healing when someone is physically ill and they are also great for vacation communication and energy visits with your pets when you are away.
Four 25 Minute Sessions ~ $650 (Save $50)
Upon booking, you will receive a confirmation email with the scheduling information.
As soon as you make the commitment to work with Lori, the work begins on the non physical level and in the higher realms to prepare you for the maximum benefits possible for your session.


Live Your Best Life Ever!
Due to the administrative time and energy involved, advance payments are non refundable, however, they are fully transferable.  For our full disclosure policy, please click here.