Group Healing and Training Events
Group Healing & Training Events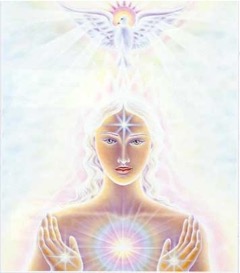 Via Tele-Class & Webinar
Quarterly ~ Saturday, February 3rd
9am PT/10am MT/11am CT/12pm ET/3pm GMT
Space is Limited to 5 People
These group healing events and group training events are designed to support Spiritually Minded Animal Lovers, Practicing Energy Healers and Intuitives, Empaths, Sensitives, Indigos and Awakening Lightworkers and Wayshowers in cultivating and navigating their developing gifts and skill sets and also in healing their own personal issues so that they can better be of service and make a clearer, more effective contribution to those they support.

Group Healing Events
Group Healing Events are focused primarily on Energy Healing for all participants who are choosing to release old, unwanted emotional, mental, physical, spiritual and energetic baggage, pain, trauma, suffering, and issues from the past.
Each Group Healing Event is unique and individual – no two Small Group Healing Events are ever the same. Each Group Healing Event is fully customized for the unique individuals participating in each event. There are no prerequisites. All are welcome.

Group Training Events
Group Training Events are focused primarily on support, guidance, coaching and training for all participants who are desiring to cultivate and accelerate their spiritual and metaphysical gifts, talents and abilities including their animal communication and telepathy practice, their intuitive readings, their energy healing work and their own ascension and awakening journey.
Group Training Events provide individuals who have been on the awakening path with an opportunity to receive hands on coaching and support as well as energy healing in any areas of their personal and professional practice where they are desiring more in depth and advance training and support.
Each of these events are generally limited to only a few participants and typically last for approximately two to three hours (as specified).
These events are conducted in webinar/tele-cast format. They are recorded for the exclusive use of the particular group members.  All of the coaching, training and support plus any live energy healing during the events will be effective in delayed playback for repeat listening.
The LIVE tele-class information will be emailed directly to you the week before the live event.  You do not have to be present on the live call to receive the benefits. As always, the live energy will be equally effective in delayed playback.  The call will be recorded for delayed listening and will be also emailed directly to all participants.
*Special discounted offer rates cannot be combined with any other special offers, discounts or coupons. Advanced discounted tuition rates on classes are non refundable. Class tuition is transferable to other classes and workshops for a small transfer fee. For additional information on our refund policy, please click here.