Speed Activations
Sacred Energy Activations & Transformational Healing for the Awakening and Ascending Body, Mind, Heart & Soul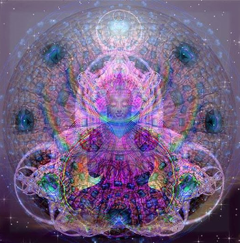 Via Tele-Class & Webinar
Next LIVE EVENT: The 12-12 Stargate Portal
Tuesday, December 12th
4pm PT/5pm MT/6pm CT/7pm ET
These are Light Encoded Frequency Activations to assist you in remembering more of the highest truths, raising your own vibrational frequency, embodying the lightest and highest light.  What's more, these energetic attunements are designed to allow your Spiritual transformation and Consciousness expansion to be easy, graceful and benevolent ~ indeed, effortless.
These Sacred Energy Activations & Transformational Healing Events will be brief calls with intense Sacred Energy Activations straight from Source.  Each Activation call will be unique and will assist you with:
Unplug from the 3D Reality
Manage Ascension Symptoms
Unlock Your
Awaken Your Dormant Potential
Activate Your God Codes ~ Super Human Abilities
Tap into Creator Consciousness
Align with our True Source ~ Divine Creator Light
Shift into The New 5D Reality & Beyond
And of course, we will also be strengthening and creating new connections and alignments with the Highest, Purest, Clearest Vibrational Connections to Original Source ~ Creator ~ The Divine
Some of our previous activations include:
Krystal Keys of the Christ Body Activation

Plasma Light Frequencies Activation

Aqualine Sun Activation

Original Divine Blueprint Activation

Pearlescent Crystal Activation

Merkaba Body Activation

Diamond Codes 

Diamond Lightbody Codes

Emerald Codes

Emerald Lightbody Codes

Turquoise Codes

Turquoise Lightbody Codes

Lord Metatron Activation

Lord Malchesideck Activation

Flower of Life 

Activation

Clearing, Healing & Resolving The Atlantis Trauma
Clearing, Healing & Resolving The Lemurian Trauma
Clearing, Healing & Resolving The  Armageddon Programs
The Galactic Human Template Activation
The Diamond Codes of The New Earth ~ Gaia  Activation
The Diamond Codes Water Activation
The Diamond Codes of Air Activation
The Diamond Codes of Fire Activation
The Diamond Codes of Ether Activation
The Diamond Heart Activation
The Codes for 6th & 7th Dimensional Alignment Activation
Every Speed Activation is entirely new and unique based on Divine Source Guidance. All live events are recorded and are available for repeat listening.
Please join us!
The LIVE tele-class information will be emailed directly to you the week before the live event.  You do not have to be present on the live call to receive the benefits. As always, the live energy will be equally effective in delayed playback.  The call will be recorded for delayed listening and will be also emailed directly to all participants.
*Special discounted offer rates cannot be combined with any other special offers, discounts or coupons. Advanced discounted tuition rates on classes are non refundable. Class tuition is transferable to other classes and workshops for a small transfer fee. For additional information on our refund policy, please click here.