Free Gift ~ Be of Service to Animals on a Global Scale
Would You Like To Be
of Service and Contribution to Animals
on a Global Scale?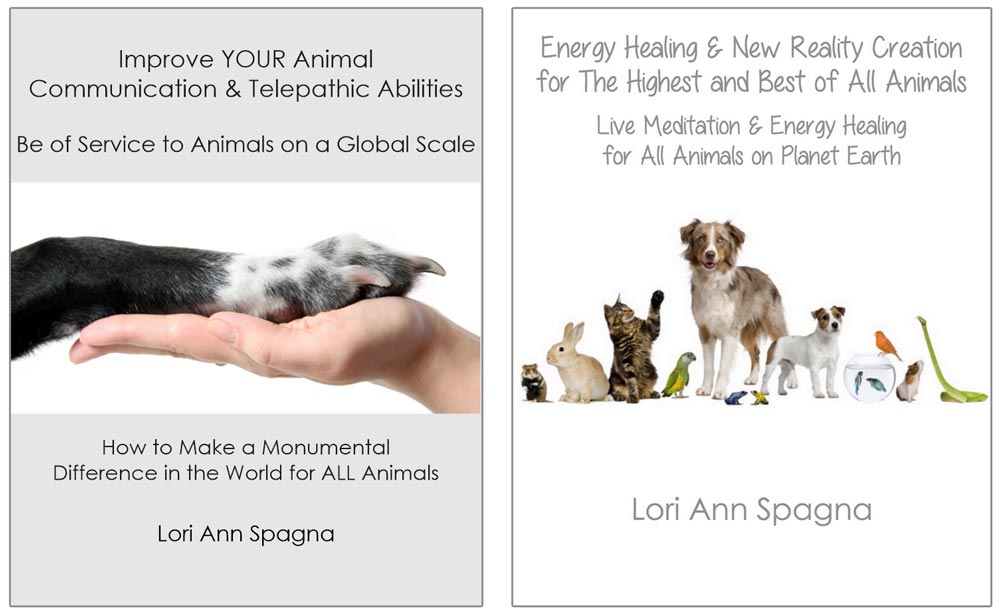 Are you someone who really, really, really wants to be of service and contribution to animals in a huge and monumental way?
Do you have a passion for helping animals and a joy for making a contribution to their well being and greater good?
Do you have a sincere desire to make a difference in the world for animals, and yet perhaps you feel frustrated by the old paradigm way (ie, 3rd Dimension) of trying to make a difference with little or no real or significant improvement?
Do you ever find yourself getting frustrated that despite your highest and best efforts, you still see animals suffering?
Do you find love and joy in animals to such a huge extent that you absolutely know you absolutely must do something to really help them, if only you knew how or if only you knew that it would really and truly make the changes for the betterment of all animals on planet earth?
If this describes you, please take advantage of these three FREE Gifted mp3 classes and 3 FREE Gifted mini-ebook pdfs:
3 Simple Steps to Effective Energy Healing and Also to Seeing and Experiencing Fast and Effective Results When Working with Animals and Humans ~ Tools Every Healer Must Know 
7 Surefire Steps to Making a Heart Centered Energy Connection with Your Animal Friends and Companions 
11 Ways to Have a More Magnificent Relationship with Your Animal Companions 
You will learn some of the most fundamental ways that YOU can be of service and contribution to all animals on a global scale, using intention, energy, consciousness, vibration and animal communication and telepathy…plus so much more!
Get YOUR FREE ~ GIFTED, Content RICH mp3 Classes
and Mini ebook pdfs here!
Enter your email and your name, click "Sign Up" and then check your email.
Your FREE gifts will be on their way into your in box!
(Be sure to notify your email host to accept emails from
[email protected] and [email protected])