Spiritual Dog (and Cat) Training
Spiritual Dog (and Cat) Training
Master Class
Introducing: Spiritual Dog Training Home Study Program
A spiritual, holistic approach to dog training and behavior modification, animal healing and communication, and understanding our own behaviors…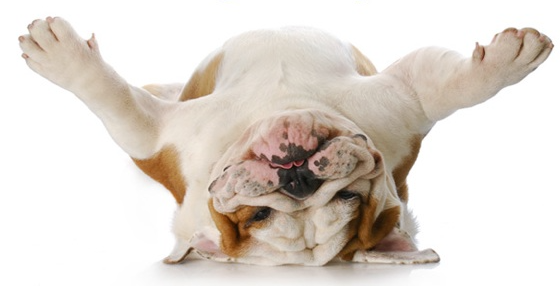 Learn how to partner with any dog (or cat), 24 hours a day, 7 days a week, no matter what, no matter where!
All the stuff you didn't learn in dog training school
and you won't hear from Cesar Milan or Victoria Stilwell
and…
Everything the dogs want US to learn from them…
If you desire true partnership with your pet, 24 hours a day, 7 days a week, no matter what, no matter where, this home study course is for you…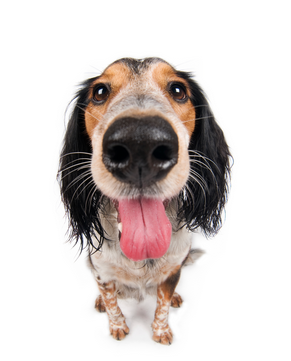 This training is ground breaking and revolutionary.  It is absolutely transformational in terms of the ways we interact with, train, work with and live with dogs (indeed, all animals).  It is not offered anywhere else, by anyone else.
Topics covered include:
Basic and Foundational Training
New Puppy Training
Intermediate Training
Advanced Training
Canine Good Citizen
Clicker Training
Working with Highly Aggressive Dogs (and people too!)
Working with rescue dogs and highly traumatized dogs
Proper Nutrition (applied to people too!
Proper Toys, Tools and Games
Adventures and Outings
Applying the Spiritual Dog Training Approach
In Depth information about Energy and How It Applies to ALL animals – human and non human
Client consult Info and How to Handle the Clients
and SO MUCH MORE!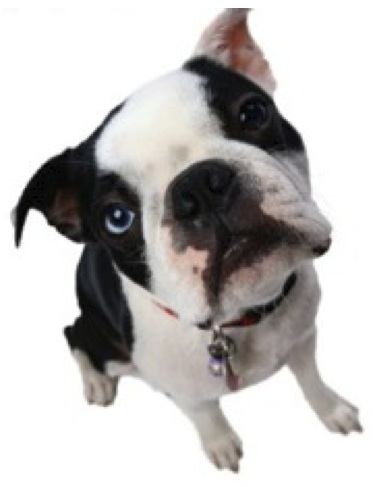 Below is the content rich, juicy, vital information contained in each class module:
1st Module — Approximately 60 minutes
Kick-Off Call ~ Introductions, Explanations, Connections
Course Overview
Assessment of Current Skill Levels
Expectations, Agreements and Timeline
Background and History of Dog Training
Open Discussion
Q&A
2nd Module — Approximately 90 minutes
The Four Key Training Methods & The Theories Behind Them

Compulsion or Force
Operant Conditioning
Classical Conditioning
Combined Approach

Spiritual Dog Training: The efil's god Approach
The Four Fundamental Training Tools:

Positive Reinforcement
Negative Reinforcement
Positive Punishment
Negative Punishment
Correct, Redirect & Praise!
Absence of Reinforcement or Extinction
Three Strikes and You're Out – The '3 Strikes and You're Out' Rule

Review of the Approaches and Varieties of Dog Training

Command
Behavioral
Show
Play
Service
Emergency
Manners
Good Citizen/Manners
Boot Camp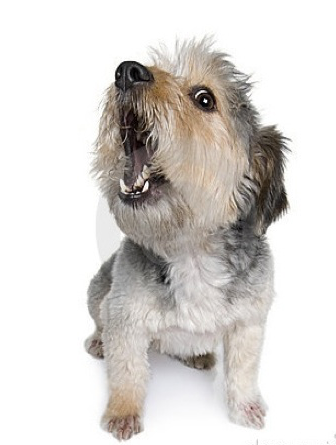 3rd Module — Approximately 90 minutes
Through an Expert's Eyes: The History and Evolution of Canine Behavioral Training
Introduction to Training Applications, Trainers and an Overview of Methods

Government Methods
Monks of New Skete
William R. Koehler
Matthew Margolis
"The Aussie Way"
Cesar Milan: The Dog Whisperer
Victoria Stilwell: It's Me or the Dog
Clicker Training
The T-Touch Method
Emotional Freedom Technique (EFT)
Animal Communication
4th Module — Approximately 90 minutes
What Makes a Good Trainer; Training vs. Handling

Personality
Leadership Fundamentals and Discipline
Handling Clients
Emphasis on Leash Work – "It Travels Down the Leash"
Body Language
Vocal Control
Integrity and Honesty, Kindness and Compassion, etc.
Overall Energy
The Power of Intention and Instinct
More on Energy and Its Significance
Reading Recommendations
Questions & Answers
*What Our Animals Know and are Here to Teach Us
Energy & Animals – The Universal Language of Love: Energy as the Language Animals Speak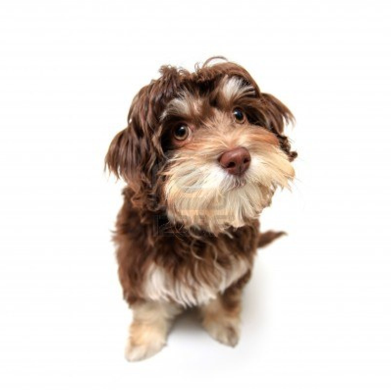 5th Module — Approximately 90 minutes
Discussion and Q & A
Safety First Review
Equipment Review
Lessons Overview: Basic Obedience
Lesson One Basic Obedience: Wolf Pack Societies – Overview
Foundational Work & Examining Wolf Pack societies
'Training in a 2 Hour Session via Foundation Work'
Quiz and Questions & Answers
6th Module — Approximately 90 minutes
Discussion and Q & A
Lesson Two Basic Obedience, continued: Above Basic Commands
Get the Basics: This is NOT your typical command training!
Quiz and Questions & Answers
Lesson Three Basic Obedience: Commands & Client Demonstration
Assessing Temperament and Behaviors, Body Language, Vocal Cues, Interpretation: Both the Human and The Animal
Quiz and Questions & Answers
7th Module — Approximately 90 minutes
Discussion and Q & A
Lesson Four Basic Obedience: Leash Work & More Commands
Quiz and Questions & Answers
Lesson Five Basic Training: Proper Nutrition and Muscle Testing/Kineaseology
Holistic Health & Nutrition, Kineaseology & Muscle Testing
Quiz and Questions & Answers
8th Module — Approximately 90 minutes
Discussion and Q & A
Lesson Six Basic Training: Review and Completion of Basic Training
Catch On & Catch Up!
Walking the Walk, Not Just Talking the Talk
Quiz and Questions & Answers
Final Wrap Up Q & A for Basic Training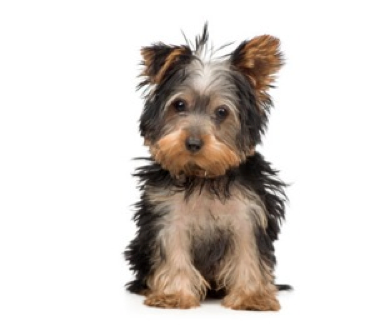 9th Module — Approximately 90 minutes
Lesson Seven: Intermediate Obedience in 2 – 4 Lessons
Intermediate Training ~ Taking it to a WHOLE NEW LEVEL
Quiz and Questions & Answers
10th Module — Approximately 90 minutes
Lesson Eight: Advanced Obedience in 2- 4 Lessons
Advanced Obedience Quiz and Questions & Answers
High Stress, High Anxiety and Aggressive Dogs
How to Sooth and Calm; How to Heal and Resolve
Using Secret Tricks of an Undiscovered Trade
Working with Aggression and Anxiety Quiz & Questions & Answers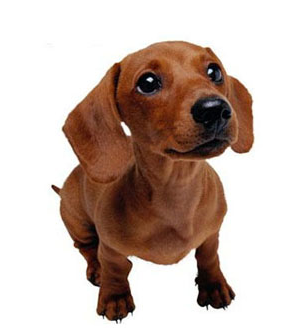 11th Module — Approximately 90 minutes
Puppy Training & Toys Lesson
Puppy Training Quiz and Questions & Answers
Clicker Training Lesson ~ Click It Babe!
Clicker Training Quiz and Questions & Answers
12th Module — Approximately 60 minutes
Expanding YOUR Business and BEING PROFITABLE & SUCCESSful
Customer Relations ~ Training the Client
Follow up learning and study for continuing education & on the job training – Expanding YOUR Horizons:

Canine Good Citizen Lesson
Delta Society & Service Dogs/Therapy Dogs
Rescue organizations and Shelters
Training Societies and Organizations
Grooming
Walking
Sitting
Massage
Kennels and Boarding
Alternative Approaches, including:

Energy Work
Animal Communication
Holistic Healthcare Modalities
Other progressive avenues of behavior modification study and advancement

ALL-Ways Being Teachable!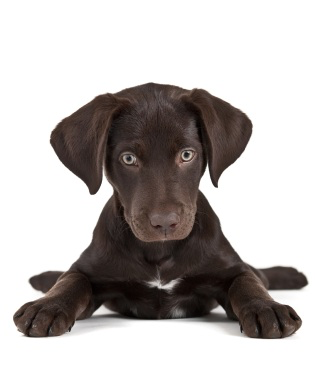 13th Module — Approximately 45 minutes
Open Discussion and Review; Questions and Answers
Client Care, Ethics, Honestly, Integrity
Self Care, Safety, Personal Value
Final Review and Questions and Answers
Final Wrap Up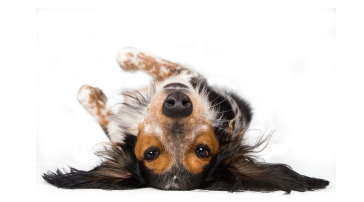 Included in this extensive, ground breaking course are:
13 mp3 classes, each approximately 2 hours in length – yours to own
13 course pdf handouts with actual training materials to apply for trainers who are working with humans – these documents can easily and are designed to be copied and used in your training sessions with clients; that you can use them exactly, lesson by lesson, with your training clients or with your own dogs that you live with and love.
10 Weekly quizzes for you to test yourself and ensure that you are receiving and retaining the information
'Done for you' Training Contracts to use in your training business and with your clients
'Done for you' Client Consultation Forms which you can use in training consults, either for yourself or your clients
'Done for you' Training Documents for each session
'Done for you' Equipment Review Forms
Recommended Reading List
This course is for you if you are:
An animal communicator who wants to provide a more advanced level of service to your clients, particularly as it relates to behavioral adaptations and solutions to undesirable and unwanted behaviors
A healer, intuitive or energy worker who wants to better serve, support and assist the animals you work with and love and the humans in their world
A professional dog trainer who is interested in being of service to humans and animals in an entirely new, advanced and progressive way
A groomer, pet sitter, veterinarian, rescue worker and/or dog walker who wants to improve the quality of the services you provide and also who wants o
Having behavioral and/or relationship challenges with any animal in YOUR life
An animal lover and dog parent or guardian who is choosing to experience total partnership with your canine (and even feline) companions, 24 hours a day, 7 days a week, no matter what, no matter where….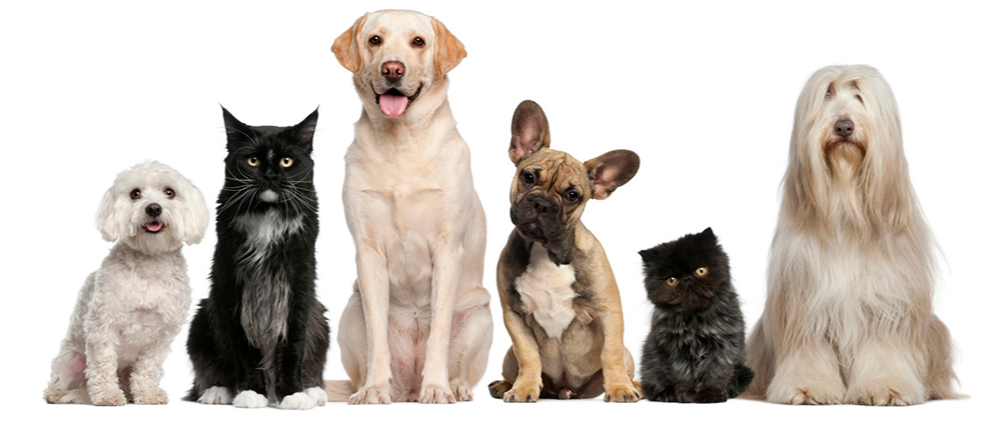 Here are some of the Incredible benefits YOU and The Animals Around YOU (including the humans you work with : ) will receive:
Training notes from each session: These are the actual training notes which YOU will be able to provide to YOUR clients, use in YOUR training business and use when training and working with YOUR animal companions
Weekly accountability self quizzes to BOOST YOUR Confidence and Aptitude
A real, in depth understanding about What Our Animals Know and are Here to Teach Us and why treating ourselves as their students is the real, underlying answer to solving all behavioral issues
Why the Old Paradigm of Dog Training is becoming Obsolete and How YOU can keep up with the changing times to continually experience real and lasting success with YOUR dog as well as with your clients and their dogs
A Spiritually evolved explanation about dogs, cats and The NEW Reality ~ How the Shift of Consciousness is seen and explained through their understanding and perspective
Why EVERYTHING YOU have ever been taught or told about Dog Training is a HUGE lie!
The Truth regarding the Spiritual Laws of Dog Training as they relate to The Spiritual and Physical Laws of The Universe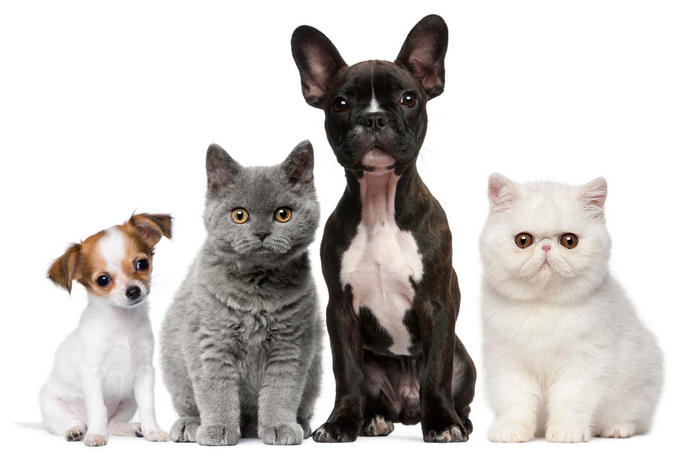 Here are other areas and concepts you will receive to EXPAND YOUR HORIZONS:
What is My Dog Thinking?
Moving beyond the Old Paradigm and into the FUTURE and Cutting Edge
understanding of the animal's perspective from an Evolved and Enlightened Viewpoint: Direct from Them to Us
How to understand and apply the use of Energy; Why it is SO important in animal training and How YOU can master it
Sound, Light & Frequency and How That Relates to and Affects Our Animals
A deeper level of bonding; this is NOT about control or dominance! Moving into the world of REAL Partnership
Experiencing peace & harmony with All Pets and Their People, no matter what, no matter when, no matter where…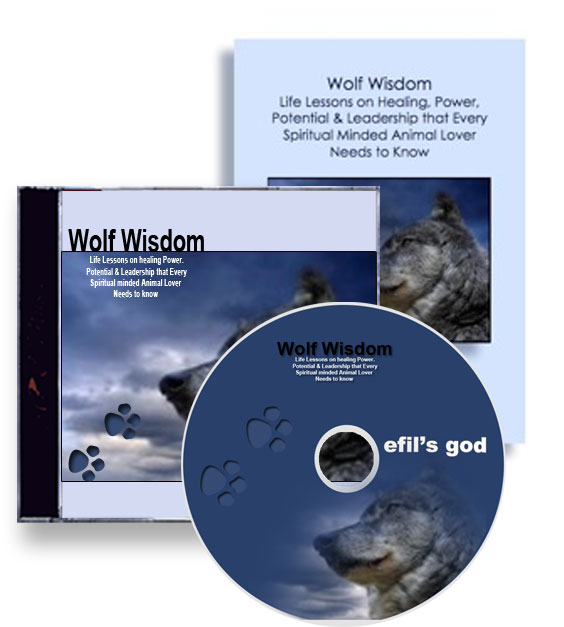 PLUS: When YOU take this leap forward for the betterment of ALL animals, especially the dogs you live with, work with, train and love, YOU will also receive this special gift from Lori when YOU register today:
Wolf Wisdom: Life Lessons on Healing, Power, Potential and Leadership that Every Spiritually Minded Animal Lover Needs to Know, as Taught by the Wolves 90 Minute Tele-Class mp3, Valued at an additional $50
If you have a canine or feline animal companion and/or work as a professional with animals in anyway, this 90 minute mp3 audio class is a must have. During this class, you'll learn about the fundamental laws in pack and pride societies which are required for them to have happy, healthy, productive, anxiety free lives. This is the information that most animal trainers don't know but should. Beyond that, these are life lessons for humans to understand which will also allow you to live a more balanced, harmonious and peaceful life.
Experience true partnership with any dog,
24 hours a day, 7 days a week, no matter what, no matter where!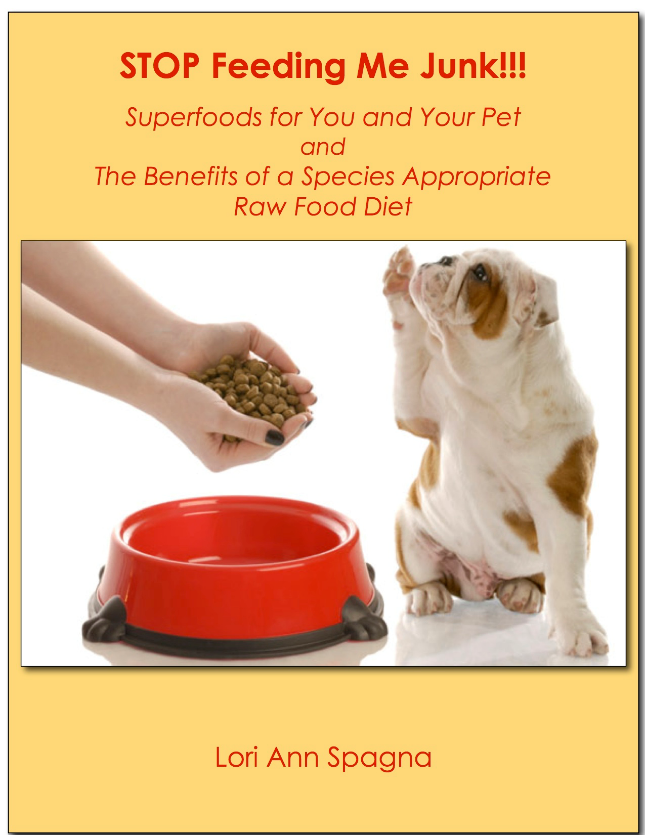 When you purchase this full course today, you will also receive Lori's Amazon Best Selling ebook entitled, 'Stop! Feeding Me Junk! Superfoods for You and Your Pets', full of the most up to date holistic health care solutions, remedies and home recipes for the healthiest, happiest pets, based on over 20 years of personal research and study. It also includes actual links to all of the websites where you can find the healthiest food and nutritional supplements, veterinarian support and other experts who can truly help you and your pets to live the happiest, healthiest lives you can possibly live and which will also help you to help and support others too.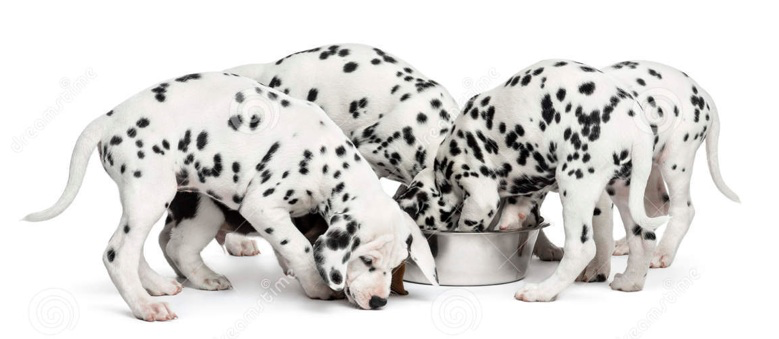 Follow YOUR Nose…
Take the Next Step to Become a Spiritual Dog Training Master!
The total value and regular investment for this phenomenal, life changing, career creating, transformational home study course is $2500…
HOWEVER, TODAY, you will receive a HUGE savings to invest in yourself, your life, your career, and of course, your animal companions…

Yes!!! I am READY to take this leap forward for the betterment of ALL animals, especially the dogs I live with, work with, train and love!
and
YES! I want to KNOW how to partner with any dog, 24 hours a day, 7 days a week, no matter what, no matter where!
I am ready NOW!