Your Sacred Contracts and Your Ancient Archetypes
Your Sacred Contracts and Your Ancient Archetypes
Uncover, Discover, Explore and Reveal
Your Sacred Contracts and Your Ancient Archetypes
Heal and Transform The Hidden Agendas
Which Have Been Holding You Back So That
You Can Live Your Best Life Ever!
This is an eight week home study course via webinar with over 13 hours of course content, deliverable via mp3s and pdfs, with handouts and homework material, plus bonuses.
Uncover and Discover Your Sacred Contracts
Uncover and discover your sacred, spiritual soul contracts, oaths, vows, agreements and commitments. Learn about your own soul's hidden agendas…Receive the sacred gifts you were meant to receive from them and heal them, resolve them and get into alignment with your highest and greatest, most authentic self so you can live your best life ever.
Explore and Reveal Your Ancient Archetypes
Explore and reveal the dominant aspects of yourself which rule and govern your thoughts, attitudes and behavior and transform these aspects to uplifting and supporting yourself in
your divine life's purpose and mission.
This course will be learning oriented and also personally experiential for deep inner healing and transformation. Much of the content in this course has been directly downloaded to me from Source, The Divine and from the animal kingdom too; it is original course content not available anywhere else.
I am SO EXCITED to be sharing this rich course content with you…. It is part of my Divine Purpose on this planet to share my lifetime's learning and experience with others, empowering folks like you to also step into your true power, knowing and awareness, which is your God-Given Birthright.
Here's what we'll be covering regarding Sacred Contracts:
What are Sacred Contracts, Oaths, Vows and Agreements? When do we make them and under what circumstances? How do they affect us (and often control us) in our everyday lives?
What can we do about them and how can we learn from them, use them to support us and heal from them and ultimately use them as our personal teachers and healers?
What are the contracts for family structures, groups, organizations, societies, religions, governments, countries, and even planets? Why are these relevant to us as individuals and to the planet's evolution and our survival and thriving?
How do these contracts play a role in our destiny and in uncovering and discovering our unique Divine Life's Purpose and Soul's Mission
What can we do to heal and integrate the aspects which are not serving us in the highest and best ways and ultimately transform them to serve us for our highest and greatest good?
How can these contracts assist us in our own personal and collective transformation and spiritual journey towards wholeness?
Here's what we'll be covering during Ancient Archetypes:
What are Ancient Archetypes? What are the Archetypical patterns which we identify with? How Do They Affect Us in our day to day reality? How do they control and even dominate us? Why do they sometimes sabotage us and often seem to get in the way of us achieving our life's dreams?
What are the primary Archetypes which affect us all and also various types of Archetypes which play secondary and also back seat roles in our lives?
How and why do Archetypical patterns govern our thoughts, behaviors and attitudes?
What can we do about them and how can we learn from them, use them to support us and heal from them and ultimately use them as our personal teachers and healers? How do they help us to follow our instincts and intuition?
How can we use these archetypical aspects to cultivate courage, hope and optimism in our lives as well as endurance to live our best lives ever
What can we do to transform these aspects to uplifting and Supporting ourselves in our Divine Life's Purpose and Mission?
How do these Archetypes actually assist us to live as our most authentic selves, with the maximum amount of peace, harmony, tranquility and also happiness, joy and true spiritual and personal fulfillment?
Here are just some of the benefits you will receive by participating in these courses:
Improved clarity in all areas of your life
Increased intuitive abilities
Harmonization of all wounded victim and damaged child mentalities
Integration of the resistance between the push pull energies of the self sabotaging aspects of living in the physical reality
More relaxed state of mind with respect to your personal journey and life's path
Greater sense of confidence, inner knowing and self esteem
Dramatic reduction of fear based thinking and fear based behaviors which will no longer be needed
Dramatically increased awareness about your soul's contracts, agreements and also your personal archetypical patterns to allow you to make smarter, clearer, more sophisticated choices in all areas of your life
Dramatically improved sense of personal empowerment and stamina with respect to all areas of your life
Additional congruency and balance within your mind-body-soul-emotional aspects of yourself
A new alignment with your soul's Divine Blueprint for your life and living
This home study course includes the following:
8 Week webinar. Each class is approximately 90+ minutes in length
Lori's Original eBook pdf entitled, 'Your Sacred Contracts'
Lori's Original eBook pdf entitled, 'Your Ancient Archetypes'
All Handouts and Course Materials, and Homework including Class Agenda
Akashic Records Prayer
Bonus 2 hour mp3 LIVE Energy Healing Class with Powerful Mediation valued at an additional $99
Lori's Original eBook pdf entitled, 'My Favorite Metaphysical Prayers for Lightworkers', valued at an additional $25
Extra bonus gifts, downloads and handouts, including an Introduction to Akashic Records Class mp3
You'll Also Receive These Exciting BONUSES:
When you purchase either course, you will also receive
Lori's Life Changing Downloadable eBook and mp3,
"Learn The Universal Laws and Apply Them in YOUR Life"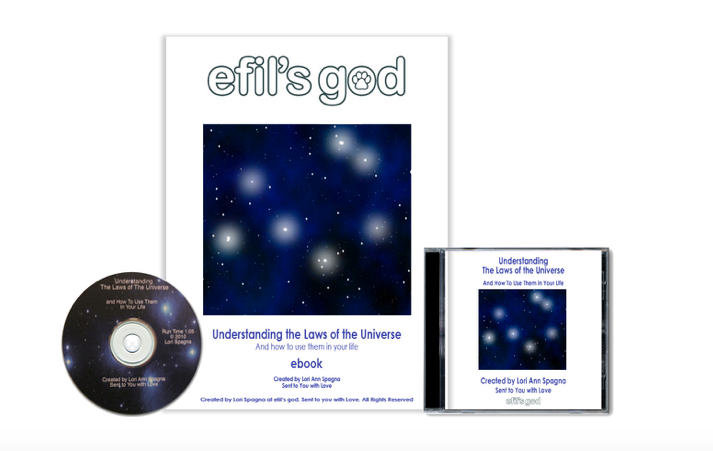 You'll discover how to apply them in your life
to free yourself from the limitations of your reality and radically transform
your life so that YOU can Live YOUR Best Life Ever!
An additional value of $97.00!!!
When you join us today, you'll also get my ebook, "My Favorite Prayers for Lightworkers"…a compilation of some of my most favorite metaphysical prayers ~ these are potent and powerful prayers that REALLY work!
This eight week home study webinar and training program happens only once each year. Currently, registration is closed. Enter your name and email address below to learn more about the program and when our next enrollment period begins. You will also receive periodic gifted classes, materials and relevant information.
*Special discounted offer rates cannot be combined with any other special offers, discounts or coupons. Advanced discounted tuition rates on classes are non refundable. Class tuition is transferable to other classes and workshops for a small transfer fee. For additional information on our refund policy, please click here.